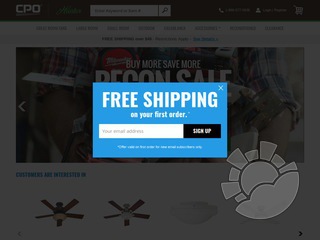 We currently have 4 CPO Hunter coupons / deals.
About CPOHunterFan.com
When you think of ceiling fans, you think Hunter, and for good reason—they invented the ceiling fan. Where do you go to buy Hunter ceiling fans online? One top choice is the CPO Hunter store at CPOHunterFan.com. They have an immense selection, so you can get the right style, color, size, and design to perfectly match your room. They also have a large stock of factory reconditioned products, meaning big savings for the customer.