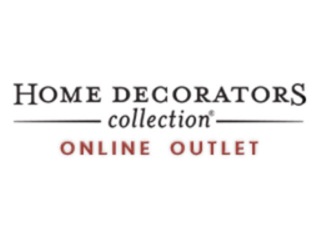 We currently have 3 Home Decorators Outlet coupons / deals.
About HomeDecoratorsOutlet.com
The people at the Home Decorator's Outlet think that decorating your home should be fun. They've been around since 1991 and have given their customers the chance to give a room or their whole house a fresh look.
So what exactly can you buy at www.homedecoratorsoutlet.com? You'd be surprised at the variety of products that they have on the Home Decorators Outlet.com site. The things that you can buy here will definitely complete a room: home furnishings, rugs, accent pieces, outdoor items, furniture, and decorations. When you're searching, it can be easy to find what you're looking for. Just select the category and what you are looking for will pop up on your screen. If you don't know what you're you want to buy, it's okay, because the site is really easy to browse. If you are just browsing, make sure to check out their weekly specials and clearance section, where you can choose items that are up to 80% off of their normal price.
Read more...
One way to make everything match is to buy a certain style of furniture and decorations. For example, if you want to add a feminine touch to your living room and you are looking for a new rug, you can find it easily by shopping in the floral rugs section. That way you don't have to scan through rugs that won't be suitable for your room.
What's great about the HomeDecorators Outlet is that you will know right away how much shipping and handling is going to cost you. With a lot of sites, they hide it until your almost ready to submit your order and you don't want to back out. Here, you are able to see how much extra, if any, you'll have to pay to get the things that you are considering purchasing delivered as soon as you click on the item description. It's just another way that the HomeDecoratorsOutlet is looking out for you.
Close