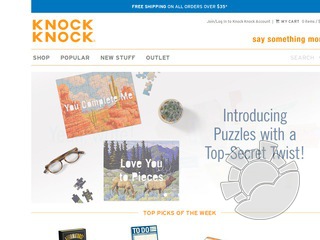 We currently have 8 Knock Knock coupons / deals.
About KnockKnockStuff.com
At KnockKnockStuff.com they make fun gifts, books, and lots of other things. They want to fill your life with humor, creativity, and smarts. They offer a colorful assortment of items including notepads, sticky notes, office supplies, journals, desk accessories and a whole lot more. You are sure to find something to make your life happier at the Knock Knock store.