Babystyle Closed
Babystyle went bankrupt and was acquired by Right Start. They in turn went out of business, and now the RightStart.com website redirects customers to Giggle.com. For current promo codes and deals, visit our Giggle Coupons and Baby Coupons pages.
BabyStyle.com Coupons & Promo Codes
There are no BabyStyle.com coupons available at this time.
Related Categories
Babies & Kids
Toys & Games
Related Coupons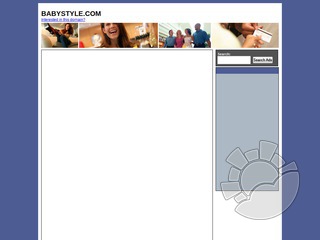 About Baby Style
Baby Style is a part of estyle.com stores, these stores target key life stages for today's busy women. When you shop at BabyStyle.com you get name brand merchandise and customer 24 hours a day, 7 days a week. BabyStyle offers everything including maternity clothing, nursery furnishings, baby gear, and gifts for the whole family. Baby Style even offers a baby gift registry.