Iomega Closed
Iomega used to operate an online store at Iomega.com, but that has been shut down. The Iomega business is now owned by the LenovoEMC joint venture, and they discontinued use of the Iomega brand. EMC was acquired by Dell in 2016. Find new promo codes and discount deals on our Lenovo Coupons and Dell Coupons pages. Use the DailyeDeals.com Computer Coupons department to find deals on all kinds of computer products including storage devices, NAS equipment, and other information technology products.
Iomega Coupons & Promo Codes
There are no Iomega coupons available at this time.
Related Categories
Computer Accessories
Computers
Electronics
Related Coupons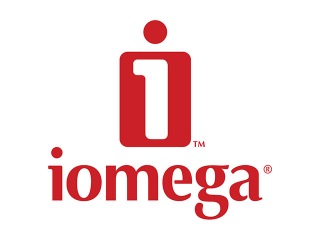 About Iomega.com
The latest computers can store seemingly endless amounts of data, but what happens if your computer is stolen, hacked or suddenly goes awry? Prudent computer users backup their data frequently and Iomega.com provides a nearly endless array of storage solutions that help facilitate regular backups.
In addition to archiving data, users who use their machines to amass extensive music collections, photo libraries, and digital movies will also appreciate the versatility of cost effective storage solutions. High capacity REV drives make PC and MAC removable disk backup convenient. External hard drives support USB, firewire, 1394 protocol, and ethernet network connectivity for maximum versatility. Screenplay multimedia drives allow users to backup, store and play music MP3s, videos and digital photographs on any television. Older laptop and desktop users can choose from an assortment of external DVD burners. Micro drives provide storage on an inconspicuous keychain.
Read more...
Small businesses will value the enormous capacity of StorCenter network hard drives available from www.iomega.com. Backup and storage is easy with EMC Retrospect and Hotburn software. The store also stocks a wide selection of media for new and vintage model drives including Jaz and Zip discs.
With iStorage, customers can securely backup their important files offsite via the internet for a nominal monthly fee. With available unlimited storage space, sharing files and data is easy and convenient.
The onsite factory outlet offers closeout deals on end-of-the-line and reconditioned items. Daily specials and free ground shipping provide added savings.
Close