Reflect Closed
The online beauty products store Reflect is closed and they shut down their website, Reflect.com. DailyeDeals.com offers the best promo codes for discounts at many leading Beauty Stores.
Reflect.com Coupons & Promo Codes
There are no Reflect.com coupons available at this time.
Related Categories
Beauty & Cosmetics
Health & Beauty
Related Coupons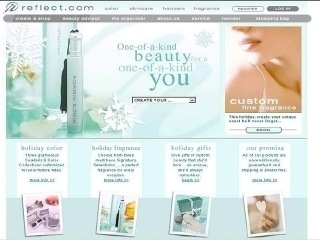 About Reflect
Reflect allows you customize your own skin care, hair care, and make up products. With free shipping and a satisfaction guarantee, you can't go wrong with Reflect.com.