Ted Airlines Closed
Ted Airlines closed in early 2009, with their operations folded back into their parent company, United Airlines. FlyTed.com is no longer operational. For cheap airfare deals, see our United Coupons. You can find tons more airline discounts and cheap travel deals on our Travel Coupons page.
Ted Airlines Coupons & Promo Codes
There are no Ted Airlines coupons available at this time.
Related Categories
Air Travel
Travel
Related Coupons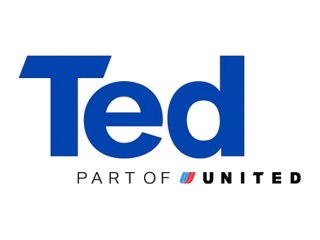 About FlyTed.com
Ted Airlines is a low cost division of United Airlines. This brand name was createdby taking the last 3 letters of United, the parent company. This discount airline was created to compete against the cheap airfares offered by other companies like Frontier.
Their website, FlyTed.com, makes it easy to book one-way and round-trip airline tickets, check flight status, and find out all the information you need about Ted Airlines.