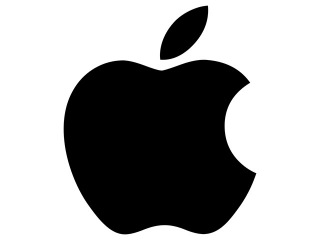 We currently have 20 Apple Store coupons / deals.
About Apple.com
Apple has been designing the most innovative personal computers ever since they ignited a home computing revolution in 1976. Today, this ingenious leader creates the most coveted laptops, desktops and MP3 players on the market. Computer enthusiasts and technology fans can discover and purchase high performance and aesthetically brilliant machines directly at store.apple.com.
Macintosh computers utilize blisteringly fast Intel processors, allowing users to run the full featured OS X operating system and Microsoft Windows for complete compatibility. The affordable pint-sized Mac Mini sports the smallest footprint of any desktop computer. The all-in-one iMac features a DVD burner, swift graphics, sufficient memory, significant storage, iSight web-camera and LCD display in one stunning compact unit. Power users and creative professionals will enjoy the fully customizable Mac Pro series, which brings quad core super-computing to the desktop, and an extensive high performance selection of Cinema Displays. Active users and travelers can purchase the versatile MacBook and exhaustive MacPro portable models for anywhere computing.
Read more...
The iPod has been the premier audio device since its release. Luckily, this portable music marvel is now available in many renditions. The microscopic Shuffle produces robust sound and sports impressive storage. The flash-based Nano is available in a wide range of colors. The full color iPod Video can not only house a complete music and digital photo library, but can also play movies, videos, and TV shows. Each iPod fully integrates with iTunes, which is available for free on the site. Gift cards for the online iTunes store downloading service are also for sale. All iPods purchased here include free laser engraving.
Tech-savy buyers can augment their computer and iPod purchases with countless accessories including printers, cases, headphones, Nike sports kits, airport express wireless routers, and iLife and iWork software. Customers can save by choosing from a great selection of discontinued, reconditioned and refurbished products. Free shipping is offered on most orders.
iPhones, iPads, iPods, Mac hardware, Mac software and downloadable MP3 music files are the cornerstone of the Apple online store. As well as buying MacBook laptops, Mac Desktops, iPods and all of their peripherals and accessories, you can download music, movies, TV shows, audiobooks and podcasts. There is also comprehensive guidance in the use of your Mac products to get the most from them. The support pages provide downloads for Mac OS, drivers and firmware upgrades, downloadable manuals for all products, detailed specifications for everything Mac right back to the Classic Macintosh, a discussion forum and information about worldwide Macintosh training. They even have a range of protection plans to help you sort out your operational problems.
Close