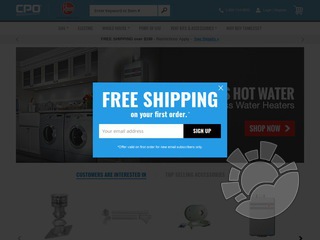 We currently have 1 CPO Rheem coupon / deal.
About CPORheem.com
CPO Rheem is the specialty store from CPO Outlets dedicated to selling Rheem tankless water heaters. CPO Rheem sells both gas and electric tankless water heaters as well as vent kits and accessories. They also sell point of use water heaters that can deliver endless, instant hot water wherever you want.
They provide information on selecting the proper water heater for your needs, as well as explaining the benefits of going tankless.