Gart Sports Closed
Gart Sports, along with their Oshman's and Sportmart stores, merged with Sports Authority in 2003. The combined company took the Sports Authority name, and eventually all stores rebranded. Their online store, GartSports.com, redirected to SportsAuthority.com. However, in 2016 Sports Authority went bankrupt, and Dick's Sporting Goods acquired their websites. Now, GartSports.com redirects to DicksSportingGoods.com. For their latest online coupons and deals, check out our Dick's Sporting Goods Promo Codes. Our Sporting Goods Coupons department lists tons of other discount codes and promotions for related stores..
Gart Sports Coupons & Promo Codes
There are no Gart Sports coupons available at this time.
Related Categories
Apparel
Apparel Accessories
Diet & Fitness
Men's Apparel
Outdoors
Shoes
Sporting Goods
Teen Apparel
Women's Apparel
Related Coupons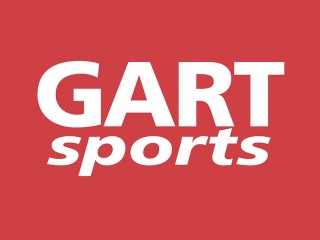 About GartSports.com
Gart Sports started way back in 1928 when Nathan Gart opened a fishing and outdoor gear shop. Today you can shop online at GartSports.com for a huge selection of sporting goods. You'll find it all, apparel, footwear, gear, accessories, and more for just about every sport under the sun including football, basketball, baseball, snowboarding, cycling, skiing, boating / watersports, running, camping/hiking, fishing, golf, hunting/archery, hockey-ice/roller, lacrosse, in-line skating, outdoor sports, racquetball/squash, paintball, skateboarding, tennis, soccer, and winter recreation. For great deals, check out the SNIAGRAB department, as well as the Clearance Shop.