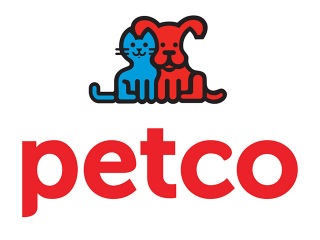 We currently have 2 Petco.com coupons / deals.
About Petco
Looking for supplies and toys for your favorite four legged friends? Well you can get everything for them online at Petco.com. Not only can you find the supplies you need for your four-legged friends, but also for fish, birds and reptiles too!
Finding supplies is a breeze at www.petco.com. First, select the pet that you want to shop for, as they have departments for each common pet: dog, cat, fish, bird, reptile or small animal. After that, choose the type of product that you are looking for. If you are looking for a gift for your favorite animal, you can see the most popular items or the highest rated items, so that you know before you order how great the supplies are going to be.
Read more...
Popular products for dogs include beds, carriers, crates and toys, and there is furniture, litter boxes and scratching posts for cats. Buy aquariums, fish bowls, hoods and lighting for fish, or shop for badding, cages, toys and habitats for small animals. Shopping for reptiles includes items like heating, lighting, decor and substrate. Buy a bird cage, stand, playpen or treats for birds. In all categories you can find sale items, so the cheap discount products are easy to browse.
You can also get great recommendations and information about the pets you have. If you want to find out more information about training your pet or keeping the healthy and safe, information is just a click away. Pet Co is really dedicated to keeping the interests of animals in mind.
If you don't know what products are right for your pet, you can read reviews that other people wrote about the product before you buy it. This makes finding the perfect supplies easy and quick.
The next time you need any supplies, from high quality specialty food for a dog or cat to cages for your ferret and everything in between, shop at at this online pet store.
Close