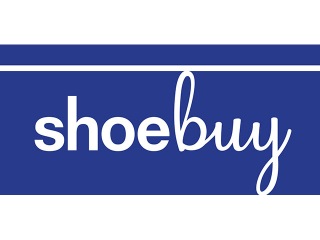 About ShoeBuy
If you know shoes, you'll know that ShoeBuy also knows shoes. At this online shoe shop, you can find shoes for women, men and children, making sure that everybody in your family has great looking footwear at the lowest prices.
It doesn't matter what brand you're looking for, at www.shoebuy.com, you can choose from over 400,000 products from more than 200 different brands including some of the most famous shoe brands in the market. Some of these brands are Bass, Hush Puppies, Keds, Dr. Martens, Reebok, Aerosoles, New Balance, K-Swiss, adidas, Fila, Florsheim and Timberland.
Read more...
Finding the shoes you want is easy; there are so many different ways to find footwear at Shoe Buy. You can search by brand, or narrow down your search by keyword, by size, width, color, or price. Once you find the foot wear you want, you'll get free shipping, no sales tax, and even free returns and exchanges if they don't fit. If you ever find the same product at a lower price, they offer a 110% price guarantee, ensuring that you get the best prices when you shop with them.
You'll be surprised to know that you can find over 1500 styles of boots and over 6,000 children's shoes at this online shoestore. In addition to footwear, you can also find accessories, apparel, bags, and more. You can find a pair of shoes, and get matching belts, socks, wallets and watches. In order to make your new footwear last even longer, you can pick up insoles and shoe care items at the same time to take advantage of the free shipping and handling. You don't just have to match your accessories to your shoes, you can also match your clothing to your shoes (or vice versa). Pants, shirts, and outerwear are easy to order.
There's a reason that www.ShoeBuy.com is the Internet's number one shoe store. The customer service, selection and prices are head and shoulders above most of their competition.
ShoeBuy is a footwear super site dedicated to all categories of footwear for men, women, teens and children. They also offer free shipping, no sales tax, and excellent customer service 24 hours a day, seven days a week.
Close