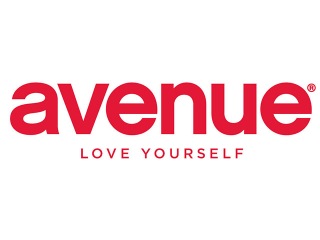 We currently have 1 Avenue coupon / deal.
About Avenue.com
Avenue is a premiere shopping stop for women's plus-size clothing. With a multitude of fashionable styles, affordable prices, and sizes ranging from 14 to 32, this clothing brand has it all for the woman who's looking to add quality and beauty to her wardrobe.
Taking their successful retail store and turning it into a one stop shop for clothing, Avenue.com offers many different types of plus-size clothing—from casual to work, lingerie to shoes. They even showcase their signature slimming swimwear in one-pieces, two-pieces, skirtinis, and even cover-ups.
Read more...
Avenue.com provides plus-size women with choices in lingerie that may be hard to find in traditional department stores. Plus, this plus size clothing store sells warm and trendy outerwear from styles that range from vests to trench coats to even aviator jackets and peacoats.
Making it easy to shop for a complete wardrobe is something www.avenue.com does best by offering their clothes in "collections." From there, you can see what your entire pulled-together outfit will look like without taking a chance of mismatching colors or types of clothing.
At www.avenue.com, they cater to and respects the plus-sized woman, giving her trendy options, current styles, and quality clothing many retailers have failed to do in the past.
Close