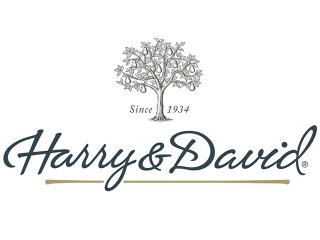 We currently have 17 Harry and David coupons / deals.
About Harry and David
Since 1934, Harry & David has been making history in the sale of direct-marketed food gifts all over the world. When you send a gift from them, you know you're giving the highest quality, most delicious gift baskets, towers and assortments you can.
From their website, you can browse and select from hundreds of different gift basket offerings, carrying delicious fruits like Royal Riviera Pears and Mountain Apples. And most of their gift baskets and towers come packed with other gourmet snacks like cheeses, relishes and delicious chocolatey morsels.
Read more...
At www.HarryandDavid.com they also offer their famous Fruit of the Month Club, which you can sign up for directly from their website. Send yourself or a loved one a gift that lasts all year, and each month you'll receive shipments of top-quality fruits hand-picked for the proper season. You can also browse through a huge variety of delectable desserts and sweet snacks, and order a supply of their addictive Moose Munch.
Fruits and snacks aren't all HarryandDavid sell, though. They also have an enormous selection of gourmet treats like relishes, seafood, appetizers and hors d'oeuvres. In addition, they sell beautiful home decor and floral gifts in arrangements featuring roses, amaryllis, bonsai and specialized gifts that combine their fragrant flowers with their luscious chocolates.
Harry and David is a great place to shop for gifts everyone will love. Famous for the delicious pears and other fresh fruit, they offer an amazing selection of gift baskets, gift towers, gift boxes, fresh fruit and vegetables, chocolates, bakery goods and gourmet food. The HarryAndDavid.com site makes it easy to browse by price, holiday or occasion.
Close