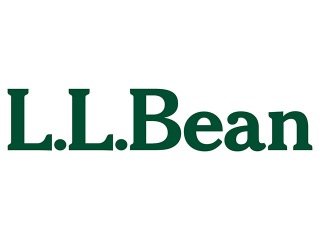 We currently have 9 LL Bean coupons / deals.
About LLBean.com
Since 1912 L.L. Bean has been satisfying customers with their down to earth, solid and reliable products. An ever increasing range of items available has not changed the attitude and quality of what is on offer—it has just gotten that much easier to shop with online availability.
The available men's clothing at www.llbean.com includes outerwear, traditional style clothing for work or for comfort, footwear for real living and accessories that really work. Coats, jackets, vests, rainwear, robes, pajamas and v-neck shirts and sweaters come in an incredibly wide selection of styles and colors. Women's clothing on offer is classic style that is functional and attractive with all the most up to the minute advancements in fabrics and construction. Apparel for children is also a part of L.L. Bean and footwear for the entire family makes for an easy online shopping spree that will get you all the necessities in just one place. Winter wear, pants, fleeces, jeans, yoga wear, and shoes and hunting boots are online for kids, women and men in a variety of sizes.
Read more...
Outdoor clothing, luggage and some fantastic outdoor living solutions make this one of the most visited online shopping sites. Specialty services such as monogramming and engraving are easily ordered right online as well and gift cards make shopping for your loved ones exceptionally easy. You know they will love a gift from here as much as you will love giving one.
Only a few shops can rely on their good name the way L.L. Bean can. This is indeed an exceptional shop with the history and experience you can trust.
While L.L. Bean might be most famous for their outdoor apparel and gear like shoes, boots, backpacks, jackets and clothing, they also have great kid's products. Items like diaper bags are especially popular in the catalog.
Practical leisurewear and comfortwear is the cornerstone of this extensive online store. In this website of the NE seaboard chain of retail stores, you'll find selections for men, women and kids. The clothes ranges are comprehensive and include: outerwear, underwear, footwear and sleepwear. Shirts, pants, dresses, skirts and sweaters in a broad range of styles and colors and outerwear for all seasons will be found in this well-stocked store. In the active clothing department you'll find appropriate clothing for snow sports, hiking and fitness, hunting and fishing, swimwear and sports cycling. The accessories department has a small range of headwear, gloves, belts, socks, bags and sunglasses to complement the clothing range.
LLBean.com features online shopping for Footwear, Gift Cards, Home, Kids, Luggage, Men's, Outdoor Gear - Hunting/Fishing, and Women's.
Close