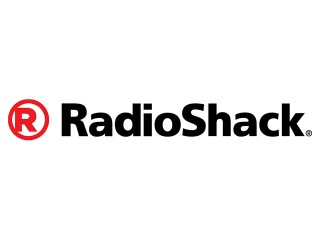 We currently have 2 Radio Shack coupons / deals.
About RadioShack.com
Radioshack.com combines the convenience of its omnipresent retail outlets with a vast selection of electronics and essential accessories, for devices new and old, that only the internet can contain. Although few would be fooled by the radio name, the site does offer a leading selection of CB, ham, short-wave, marine, multi-band, and Sirius satellite radios and peripherals.
The site's biggest asset is its unrivaled selection of both conventional and hard-to-find batteries, cables, connectors, components, bulbs, LEDs, fuses, wires and soldering tools, which shall surely satiate hobbyists. Batteries for watches, calculators, computers, RC toys and hearing aids are usually in stock. Budding environmentalists can discover solar power and rechargeable options.
Read more...
Computer enthusiasts will appreciate the selection of laptops, desktops, PDAs, games, printers, software, flash memory, monitors and storage devices. Photography fanatics will find an abundance of digital cameras, camcorders and photo printers, as well as binoculars and telescopes. Drivers can choose from a range of GPS, radar detectors and security systems.
Children and kids at heart will delight in the selection of radio-controlled cars and robots, video and electronic games, hobby projects and kits, toys, compasses, golf gadgets and metal detectors.
Customers of www.radioshack.com can choose from a gamut of VoIP, corded, cordless, and cellular phones and plans, as well as pagers, walkie-talkies and police scanners. Music fans can revel in the latest iPod gear, boomboxes and MP3 CD players.
An easy to understand research library provides valuable buyer's guides, news and recommendations of all the latest technological gizmos. The rebate center makes finding valuable mail-in offers convenient. Bargain hunters will value the outlet store and on sale section, which highlights deeply discounted items in all categories.
The site works in conjunction with the brick and mortar stores of the same name. Customers can view the weekly ad and locate the nearest outlet. For added savings, items can be shipped for free to a proximate RadioShack store for pickup. On out of stock items, customers can elect to receive e-mail notifications indicating when a product is back in stock.
Close