Aloha Airlines Closed
Aloha Airlines went bankrupt and shutdown its passenger services on March 31, 2008. However, we have many current discount promotions and coupon codes for other airlines on our Cheap Airfare Coupons page.
Aloha Airlines Coupons & Promo Codes
There are no Aloha Airlines coupons available at this time.
Related Categories
Air Travel
Travel
Related Coupons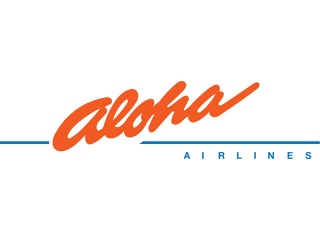 About Aloha Airlines
Aloha Air was founded back in 1946 as a competitor to Hawaiian Airlines. It started with just a single plane that flew between Honolulu, Maui, and Hilo. It became the second airline in the US to operate an all jet fleet when it retired its last DC-3 on January 3, 1961. Its frequent flyer program, AlohaPass, was introduced in 1983. Mainland service was first offered on January 14, 2000, when Aloha Airlines began flights to Oakland, CA from Honolulu, Kahului, and Kona, Hawaii.