Dell Outlet Coupons & Promo Codes
Use our Dell Outlet coupon codes to save on all Dell Outlet Store purchases. From their online website they sell reconditioned desktops, notebooks, tablets, workstations, servers, networking and storage products, and computer monitors. They even sometimes have great deals on gaming computers like XPS and Alienware laptops and desktops. Just click on the discount offers below and enter the Dell Outlet coupon code (if any) before you finish your order for the extra bargain!
Related Categories
Computer Accessories
Computers
Electronics
Office Supplies
Related Coupons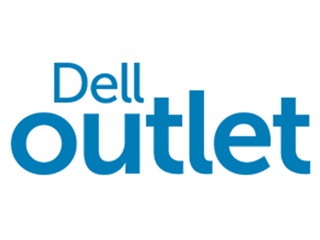 We currently have 1 Dell Outlet coupon / deal.
About Dell Outlet Home
Just as the name implies, Dell Outlet Home is the online outlet store for Dell Home. It is the place to shop for significantly discounted Dell laptops, desktops, all-in-one computers, tablets and monitors—both brand new products and certified refurbished items.
Items for sale include Alienware laptops, Inspiron notebooks, XPS laptops, tablets, Alienware gaming PCs, XPS desktops, and Inspiron desktop computers. You can also buy refurbished computer monitors. Shopping is easy, as you can browse by the specific product features you need, as well as the condition of the item (i.e. New, Certified Refurbished, or Scratch & Dent) and the price.
Read more...
If you're looking for fabulous savings on quality, reliable refurbished computers and electronics, you'll want to log on to the Dell Outlet at www.dell.com/outlet. Why drive to an outlet mall to save money on a computer when you can shop right from the convenience of your own home and have that computer delivered directly to you? Dell.com keeps on hand an impressive inventory of already built, ready-to-ship computers, monitors, printers, and more. It costs a lot to keep up with today's constantly evolving technology, and so many customers have turned to refurbished products rather than buying brand new.
DellOutlet makes three levels of refurbished products available to customers. First, they offer what are basically new products: they've been shipped to a customer, but they've never so much as been powered on. Dell's Certified Refurbished products may have been turned on, but they've gone all the way through the production process again, and they've been completely retested to guarantee that they operate at high performance and that they meet all of the manufacturer's specifications. If you really want inexpensive technology, however, and you want to secure the deepest possible discounts on computers and other electronics, you'll want to shop the scratched and dented products. These products suffer from merely superficial, purely cosmetic blemishes, but, as we all know, it's one on the inside that matters. The performance of these products has not been compromised, so you can still enjoy quality, cutting-edge technology at remarkably low prices.
DellOutlet offers outlet prices on everything from laptops, desktops, printers, and monitors to toner, ink, software, servers, storage devices, and cameras. Whether you have a home office, a small business, or just need a personal computer, Dell.com has an inexpensive notebook or desktop that's right for you. Gamers, desktop publishers, word processors, and business people will find a suitable PC from among Dell's expansive inventory of low-cost refurbished products.
Close