Family Christian Stores Closed
After 85 years in business, Family Christian Stores closed in 2017. Their online store, FamilyChristian.com, now redirects customers to the iDisciple Store at idisciple.christianbook.com. For the latest discount offers and promo codes, please use the iDisciple Store Coupons and Christian Book Coupons pages here on DailyeDeals.com.
Family Christian Stores Coupons & Promo Codes
There are no Family Christian Stores coupons available at this time.
Related Categories
Apparel
Books & Magazines
Gifts & Flowers
Home
Jewelry
Movies & Music
Related Coupons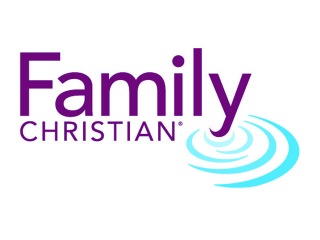 About Family Christian Stores
This store provides an exquisite shopping experience for those of faith. This online Christian shop is a top notch provider of an extensive selection of religious books, games, Christian music, giftware, cards, movies and clothing of unquestionable quality and taste.
Shop this elegantly displayed web-shop for yourself or for gifts for those you hold dear. Waterford and Lennox items are available as well as the Glorious Name line of giftware. A wide selection of DVDs featuring biblical and moral characters triumphing over adversity is featured, including "Terminating the Toxic Tonic of Disrespect", "Facing the Giants" and "Spring for Strawberry Shortcake".
Read more...
The musical selection on www.familychristian.com ranges from rock music like Switchfoot to the more tradition style of religious music by Michael Smith, and popular music compilation Wow, as well as gospel music favorites. Kids can play with David and Goliath action figures as well as Noah and the wise men, learning their Bible stories through play as well as the book itself. For the teenager in the family, why not bring home a Christ the Solid Rock hoodie? FamilyChristian is simply the one stop place to shop online for inspirational gift giving and everyday faith. Along with free e-cards and excellent customer service online, you will find yourself visiting this site over and over again for shopping and more.
Close