Setting up a Home Business Office
If you want to establish a successful home-based business, it's important to set up an area or a room especially for conducting business. Having a room or a location separate from areas of activity will enable you to run your home-based business without household distractions. You'll accomplish more if family members, the home phone, the television, and other common diversions don't interrupt your work.
Before you begin setting up a home-based business office, there are a number of issues to consider. Zoning laws, insurance, and other issues could affect how you conduct business from your home. Look into all of the considerations, and set up your home-based business to best suit your needs and your lifestyle.
Zoning Laws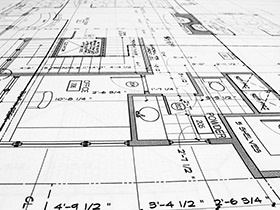 If your home-based business will draw a steady stream of customers, or if you want to place a sign in front of your home, look into area zoning laws before setting up shop. If you don't live in an area zoned for business, even the kindest of neighbors might not appreciate extra traffic brought on by a residential business. You'll have to apply for a license and get the approval of your neighbors, or you'll have to scale back your business so it isn't apparent or intrusive.
If your home-based business requires occasional meetings with clients or salespeople and your home isn't zoned commercial, consider meeting in a restaurant or other public location. For a large meeting or a meeting requiring use of audiovisual material, check with your local Chamber of Commerce to see if they are willing to make their conference room available. Many cities and towns allow free use of the conference room for business purposes.
Insurance
A home-based business that will necessitate visits from salespeople, suppliers, and clients will require business insurance. Open up shop without business insurance and you could be taking a great financial risk. Not to mention, the insurance company could drop your insurance coverage altogether if the business becomes an issue.
Contact your existing insurance company, and check into obtaining a business endorsement if your home-based business requires coverage. If you're denied, immediately begin contacting other insurance agents. It's in your best interest and the best interest of your home-based business to be completely honest on the application rather than risk a denial and possible financial ruin if a claim is ever made against your company.
Business Hours
When working from home, it's very easy to become distracted by family, friends, phones, and pets. Treat your home-based business like any other business and establish regular hours of operation. No matter what hours of operation you choose for your home-based business, let your household answering machine or voicemail take personal calls. Politely inform friends and relatives of your business hours to avoid unnecessary distractions and unannounced visits.
Business Lines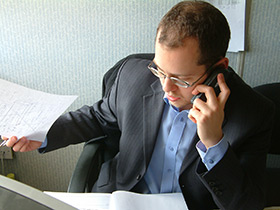 Invest in at least one extra phone line for business calls and faxing. Use the phone line in your office exclusively for business purposes, and set up an answering system complete with a message announcing hours of operation as well as any other pertinent business information.
Even though your business is home-based, always answer the business line in a professional manner, and instruct family members not to use the business phone for personal use or answer business calls. Keeping the business separate from the family unit is the key to running an efficient and professional home-based business. The business shouldn't interfere with the family, and the family shouldn't hamper the business.
Professionalism
Since a home-based business can be managed with very little overhead, more funds are generally available for marketing the business. Don't skimp on the representation of your business just because it's home-based. Be sure to invest in professionally designed business cards, letterhead, brochures, and advertising whenever possible. A business that appears professional will be taken more seriously, especially when it's home-based.
Spend a little extra, and obtain a post office box especially for your home-based business. A post office box seems much more professional than a typical household address. Potential clients could be inclined to go elsewhere if an address doesn't sound like that of a professional business operation.