Small Business Credit Cards
Starting a new business venture is fraught with potential problems. Avoiding or circumventing these problems is critical to your success. Finding reliable financing options is critical to accessing the necessities for launching a successful business.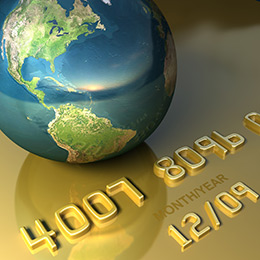 Technically, consumer credit cards are designed for personal expenditures only and should not be used for business expenses. This includes business inventory purchases, payroll expenses, and cash advances. Additionally, it is essential to create a positive credit history for your business. Utilizing a business credit card will alleviate any financial strain on your personal finances.
Fortunately, a number of companies offer credit cards for use by small businesses. In essence, the credit card is relatively similar to a personal credit card. The major difference is that a business name is on the credit card rather than a personal name.
Initial Preparation
Make a determination as to which expenses are strictly business expenses.
Make a determination as to which expenses are strictly personal expenses.
Now determine which expenses qualify toward both types of expenses.
Separate your expenses from the beginning. Do not use personal credit cards to pay for business expenditures and vice versa.
Understand Credit Card Basics for Small Business
Take the time to understand the terminology associated with credit cards.
Do some research and discover which companies are offering credit cards for small businesses.
Compare the different cards for the specific terms attached to them including interest rate, late fees, grace period, and default clause.
Remember to compare the annual fee for maintaining the credit card. Although many companies waive the annual fee for personal credit card accounts, far fewer consider waiving that fee for small businesses.
Select the credit card that suits the needs of your business.
Easing the Steps for the Acquisition of a Small Business Credit Card
If possible, elect to acquire a business credit card from a company with which you are currently involved, such as your bank or the credit card company from which you have your personal credit card.
Set up only one new business credit card to begin with. This will lead to less bookkeeping and confusion.
Set up an online account for your business card to provide easy access to account information any day of the week. Moreover, making your payments promptly will be much easier with an online account. Additionally, you can save on postage.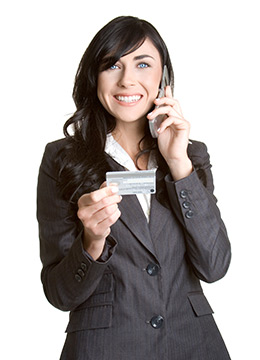 Building a Positive Business Credit History for a Small Business
Always pay your credit card bill promptly to avoid extra fees or a negative impact on your credit score.
Take advantage of the grace period most credit card companies allow.
Guarantee that you have sufficient funds in your checking account to cover the amount of any checks that you write for payments. Checks clear more quickly these days than in the past.
Avoid cash advances since these typically add extra fees and expense to your monthly billing statement.
Always make payments on time whether they are for credit cards, loans, or independently processed bills from vendors for goods or services.
Whenever possible, pay the balance in full. This will also lower your expenses by reducing interests fees.
Acquiring and using a credit card solely for business purposes has several obvious and not so obvious advantages. Using a credit card summary to keep track of your business expenses is an easy process, especially in the beginning stages before you have time to set up proper bookkeeping. Additionally, credit cards allow for twenty-four hour spending, thereby unleashing unlimited potential.
Credit card use often simplifies relationships with vendors. A credit card payment is immediate, and therefore, may open the possibility of larger purchases. Moreover, payments to vendors are simplified with credit cards, reducing them to one monthly bill. Essentially, this could lead to a minor reduction in business expense.
If your employees are required to make certain purchases or incur certain expenditures, a business credit card with a preset limit simplifies the process. A credit card summary leads to simplified tracking of employee expenditures as will as a positive slant on time management. Additionally, it may even simplify tax requirements.
A few far reaching effects of owning a credit card for your business exist. Reflected in the ownership of a business line of credit is the legitimacy of your business as a viable enterprise. Plus, acquisition of business loans may be an easier process due to the existence of the positive credit history that you have established through use of your business credit account.