Special Baby Shower Gift Ideas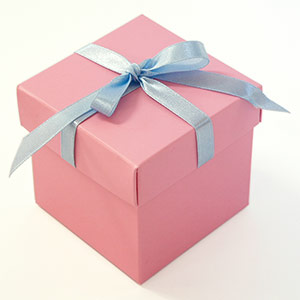 A baby shower is one of the most joyous of celebrations, and if you are planning on attending a baby shower in the very near future, you will need to purchase a very special gift for a very special little person that will soon enter the world. If you want to give a baby shower gift that is anything but ordinary, choose a gift that will be remembered. Consider giving a very special baby shower gift that will be appreciated and treasured for a lifetime.
Moses Baskets
If you are unfamiliar with the Moses basket, this is a woven basket complete with handles, a washable lining, and comfortable padded cushion. It is a handy and very comfy place for a baby to rest if he or she has not yet begun to sit up or roll, and although it is intended for stationary use, it can be transported from room to room for convenience.
Once the baby begins sitting up and rolling over, the Moses basket can be used to store numerous things such as dolls, stuffed animals, and other items. It is a gift that serves a variety of purposes, and it is a gift that keeps on giving well into adulthood. Consider buying a very special baby a beautiful Moses basket with a matching liner, sheet, and a warm and cozy blanket.
Cedar Chests
An aromatic cedar chest is a wonderful heirloom that makes a perfect baby shower gift for a very special baby. Cedar chests come in all sizes and price ranges, and they are great for storing extra blankets, crib sheets, and other baby needs. The aromatic cedar chests made today are completely safe and very versatile. Consider this gift if you want to invest in something that will be used for many years to come.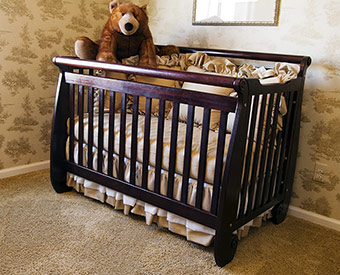 Convertible Crib
If you are thinking about buying a baby crib for a very special baby that is soon to enter the world, consider buying one that converts from a baby bed into a twin-size bed and a toddler bed. As baby grows out of the crib, it can easily be converted and used for years. A convertible crib is many gifts in one, and it is a gift that will be treasured and remembered for a lifetime. Convertible cribs are available in many different styles to match any decor.
Changing Tower
Changing tables were once very popular, but these days changing towers are the popular choice for the baby nursery. Not only do they come with a changing pad for diapering and caring for baby, but also they come equipped with handy cabinets, shelves, and multipurpose drawers for storage. There is no need to get rid of the unit once the baby is too big. Without the pad, it looks like a regular piece of bedroom furniture. A changing tower would be a wonderful baby shower gift, and it would surely be treasured and remembered for a very long time.
More Gift Ideas: