Give a Gift of Fine Jewelry
If you are wondering what to give a friend or loved one for a birthday, anniversary, holiday, or other special occasion, consider giving a very special gift of fine jewelry. Fine jewelry conveys a message of love and appreciation, and it will last a lifetime. There are affordable pieces of fine jewelry to match every budget, preference, and style, and fine jewelry is one of the best choices you can make when searching for a very special gift.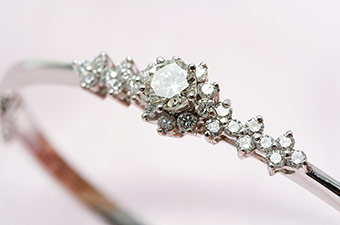 Everlasting Diamonds
Who could resist the everlasting beauty of dazzling diamond jewelry? Diamond jewelry is available in all price ranges and styles, and it truly is a gift that will keep on giving. Consider 14k gold and diamond rings, pendants, bracelets, and earrings next time you are looking for the perfect gift, and shop online to find the best value for your money.
Blue Agate Cameos
Blue agate cameos are wonderful works of art that are masterfully crafted into stunning pendants, rings, pins, and other fine pieces of jewelry. Deep sky blue agate is simply breathtaking, and it is a fantastic choice for those who love colorful jewelry that looks strikingly rich. Blue agate cameos are really very affordable, and they are available in many unique styles.
Mystic Fire Topaz
If you have never had the opportunity to see mystic fire topaz, you really should take a look at this stunningly colorful gemstone. It is a luminescent display of color that is mystifying and mesmerizing, and it makes a perfect gift for someone who loves fine jewelry. The brilliant hues of this gemstone will amaze you, and it is certainly a fantastic gift for any occasion.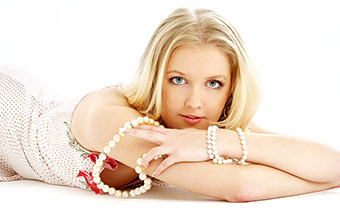 Freshwater Pearls
Pearls are a classic choice that will never go out of style, so when looking for the perfect gift for a birthday, anniversary, graduation, or any occasion, consider freshwater pearls. They are stunning examples of natural beauty that are fashioned into beautiful bracelets, necklaces, rings, and pins. The superior beauty and brilliance of freshwater pearls make an excellent gift that will be treasured and remembered forever.
Classic Gold Chains
When you want to invest in fine jewelry for a friend or loved one, you can never go wrong with a gift of a classic gold chain. Gold chains are available in literally dozens of styles and sizes. From simple box chains to extravagant herringbone chains in white or yellow 14k gold, there are eye-catching gold chains to meet every budget and style. A gold chain is an affordable gift that is perfect for any occasion.
More Gift Ideas: