Great Gift Ideas for Friends
Gifts for friends are some of the most special and heartfelt gifts ever given, and if you have a good friend you want to surprise for a birthday, anniversary, Christmas, Valentine's Day, or any other holiday, give that friend something that will be appreciated and remembered forever. There are wonderful gifts that are perfect for friends, and they are affordable, unique, and very impressive. True friends deserve the best, so be sure to remember your friends by shopping online for gifts that show how much you care.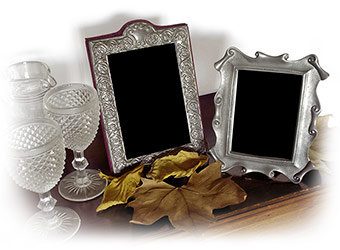 Framed Photos
One of the most thoughtful gifts you can give a friend is a framed photo of a special time or event in your lives. The gift of a framed photo or a group of photos is a great way to show how much you care while commemorating your friendship in a very touching way, and without spending a great deal of money.
Consider shopping online for a beautiful picture frame to surround a particular photo or group of photos. There are frames in all sizes, price ranges, and styles, and frames are available with eye-catching faux jewels, intricate scrollwork, and many other decorative features and options. Choose a stylish high-quality frame or a set of frames to compliment a photo or photos of your choice, and give your friend a gift that will provide a lifetime of priceless memories.
Jewelry From the Heart
Men and women alike highly appreciate gifts of jewelry, and most people wear rings, necklaces, bracelets, watches, or chains. If your friend wears jewelry of any kind, consider shopping online for a fashionable ring, timepiece, bracelet, neck chain, or some other form of high-quality jewelry. Choose premium gold or sterling silver jewelry to make a lasting impression. There are options in all price ranges to meet every taste and preference, and jewelry is a great choice for very special friends who are worthy of very special gifts that show how much you care.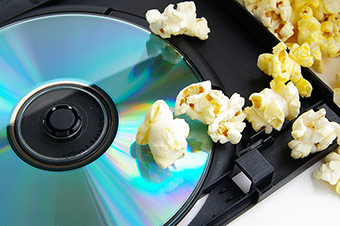 Movie Night Gift Basket
If your friend enjoys relaxing while watching movies at home, consider putting together a movie night gift basket complete with popular DVD movies, popcorn, and boxes of classic movie theater candy. Simply choose a sturdy reusable basket, line it with sheets of colored tissue paper, and creatively fill it with confetti, DVD movies, and tasty treats. Surround the basket with clear cellophane, and secure the top with a colorful ribbon to match the occasion. This fun and thoughtful gift will most definitely delight and impress any friend who enjoys and appreciates television entertainment.
Massagers
A massage is relaxing and comforting after a day of work or play, and a good massage can effectively calm the mind as well as the body. There are battery-operated and electric massagers for the neck and back that make fantastic gifts for friends with tired aching muscles. Even those who do not suffer from muscle pains and strains can benefit from a relaxing and soothing massage.
Shop online for a state-of-the-art massager to soothe and stimulate the muscles of the back, neck, and shoulders. Massagers of all shapes and sizes are available in many different price ranges. Shopping online will ensure you obtain the most for your money, and you will find the perfect gifts for every friend on your gift list.
More Gift Ideas: