Wedding Gifts to Remember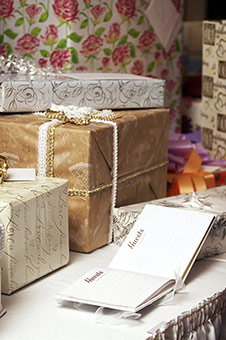 After years of marriage, it is not always easy to remember who gave specific wedding gifts, but there are ones that will be remembered forever. If you want the newly married couple on your gift list to remember your very special wedding gift and the fact that it came from you, give one worth remembering. It truly is the thought that counts, and giving a gift other than small household appliances, towels, linens, or other common wedding gifts will make your gift stand out from the rest.
Elegant Lighting
An heirloom-quality lamp makes a wonderful wedding gift. Consider purchasing a beautiful stained glass Dale Tiffany lamp that is artfully crafted and worthy of the finest home. There are numerous styles and types to choose from, and Dale Tiffany lamps are available in a wide range of prices. Shop online to view the many available options, and choose a Dale Tiffany lamp that will be highly valued and very much appreciated by the newly married couple.
Quality Stainless Steel Flatware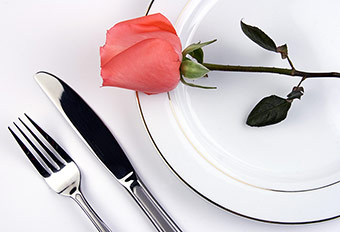 Many people keep the same flatware for decades, and quality flatware will last a lifetime with proper care. Consider buying high-quality flatware for the newly married couple. There are beautiful options for everyday use as well as for special occasions. When shopping online you will find a wide range of styles and options, and prices vary accordingly. You will find everything from basic sleek designs to two-toned elegant works of art.
Cutlery
A high-quality block of knives makes a fantastic wedding gift, and there are numerous brands, styles, and varieties to choose from when shopping online. Consider a set of Henckels, Wusthof or another well-known high-quality brand of precision-honed high-carbon stainless steel knives. Look for a well-balanced set that includes a large slicing knife, a sandwich knife, paring knives, a carving knife, steak knives, a boning knife, a utility knife, and quality kitchen shears. The couple that receives this thoughtful and highly useful wedding gift will always remember that it came from you.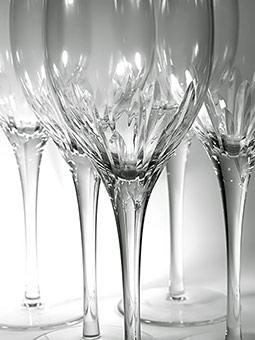 Crystal Stemware
Beautiful crystal stemware makes a lovely wedding gift, even for those who do not consume alcoholic beverages. Any beverage looks more thirst quenching and more appealing when served in high-quality crystal stemware. In addition, crystal stemware looks stunning when displayed in a lighted curio cabinet. It captures the light and reflects beautiful luminescent colors that only genuine crystal could produce. Choose this wonderful wedding gift for the special couple you know, and they will surely remember your thoughtfulness for many years to come.
More Gift Ideas: