Reduce Christmas Holiday Shopping Stress
The Christmas holiday season is a hectic time for many, and some find shopping to be very stressful. Stores are packed, shoppers fight over the sale items, and the parking lots are a battlezone. Everyone wants to buy their family and friends the perfect gift, and a stressful shopping experience can compromise gift-giving as well as the holiday spirit.
There are ways to reduce holiday shopping stress. Try these helpful tips and you will find your shopping experiences much more pleasant.
Shop Online
Forget the stores and parking lots! If you prepare early, you could do the majority of your holiday shopping from the comfort of your own home.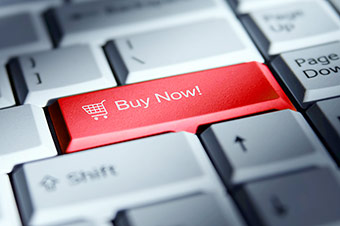 You can buy anything online that you can find in a store - the only drawback is consumers don't get the chance to touch the item and visually inspect it. Shopping online has gotten much more secure in the past few years, and return policies are excellent if you purchase gifts from a large web site.
When shopping online, make sure you read the ordering and shipping deadlines to insure your gift will be shipped before the holiday.
On top of these, shopping online is also the way to get incredible deals. By using this site to search for online coupons, you can often find significant discounts. Using this website is free and easy, and most of the deals we list are instant discounts.
Park Smart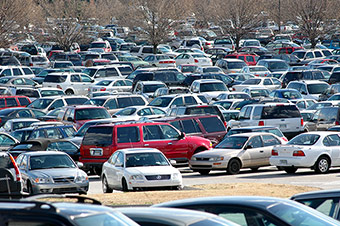 Sometimes it pays to park away from the store and walk a little further. Crowded parking lots can be a nightmare. It is best to park in a safe, well-lit area that is not close to the door. Let the parking space stealers and door dingers carry out their battles in front of the store; you will be much more calm walking to the side of the store or further into the lot.
While Christmas is the most wonderful time of the year, parking lot safety should not be forgotten. Always store bags and boxes in the trunk or out of sight, keep all valuables hidden, and be aware of your surroundings when entering or exiting your vehicle. Larger mall parking lots have security patrols; if you feel something is not right, let a security patrol know. It is better to be safe than sorry.
Shop Early
Naturally, if you postpone your Christmas shopping until the last minute, you will find yourself quite stressed out in the mall. Planning and shopping as early as possible is very effective in reducing holiday stress. The seasoned Christmas shopper with ample storage space at home starts their holiday shopping well before the day after Thanksgiving.
Don't Shop Hungry
The rule of grocery shopping also applies to Christmas shopping. Never go grocery shopping hungry (you will buy the entire store), and never go holiday shopping hungry. Dealing with crowds, decision making, and spending money is done best when not hungry or thirsty. Hunger and thirst lead to grouchiness and can make you feel tired faster. Take a break and grab a snack and drink at the mall. The time it takes to sit and eat it will also give you a breather from all the walking.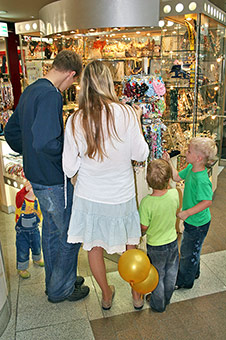 Leave The Kids At Home
If you are going shopping at a very busy mall or plaza, don't bring your children. Having to watch the kids while shopping for good deals will only raise your blood pressure. Even the best-behaved children can act out when they are in a loud environment. Also, it is not uncommon for children to become separated from their parents or guardians while in a crowded shopping center. It is best to leave the kids with a partner, trusted friend, or sitter while you shop.
Know Your Limits
Before you embark on your holiday shopping trips, do a quick review of your finances. You should know your available balances and the limits on your credit cards. Shopping without knowing your financial situation is unwise and can cheat those on your list if you have to start cutting corners later in the day.
Ideally, you should have a shopping list and a spending limit for each person on the list. Listing spending limits on your shopping list will help you stay within your budget.
Give Gift Cards
Gift certificates and gift cards make great, heartfelt gifts and are perfect for those on your list who have everything. Many popular retail stores and restaurants offer gift certificates and gift cards, including major online stores like Overstock.com. Rather than choosing a gift for someone you haven't seen in years or you may not know well, get them a gift card and let them select their own present.
Not only do gift cards simplify the shopping experience, they are easy to purchase. Grocery stores even carry gift cards for larger retailers. Everyone appreciates gift cards.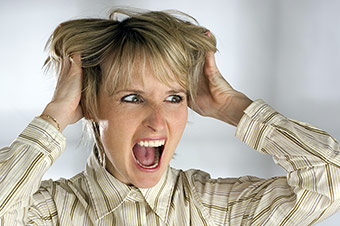 Remember: Everyone is Stressed
While on your shopping adventures, remember that everyone is stressed. Be prepared to encounter rude people, stressed out retail staff, and people who have lost their manners. The holidays are a stressful time for just about everyone, and keeping this in mind while out and about will help you to stay grounded.
If you do decide to shop online this holiday or throughout the year, remember to bookmark this site. We'll help connect you to coupons codes, instant discounts and terrific sales, and can help you easily save significant money on virtually anything you want to buy. It takes just a minute to find a discount code that can deliver big savings instantly, and you can search, browse by category, and browse by store.
More Shopping Tips: