Tips for Safe Online Shopping
More and more people are discovering the numerous benefits of shopping online, and although shopping online is generally safe, there are red flags to watch out for that can help prevent you from becoming a victim of online fraud. Shopping online can save a considerable amount of time and money, but if you don't know what to watch out for, shopping online has its financial risks that could cost you money.
Research Questionable Companies
Big name companies that are widely recognized rely on customer confidence, and their continual reliability, honesty, and integrity are paramount to their success. Newly emerging or smaller companies that aren't widely advertised have a harder time establishing their reputation. They aren't necessarily any less honest than their larger counterparts, but for financial security and safety, they should be examined before providing personal information or making purchases.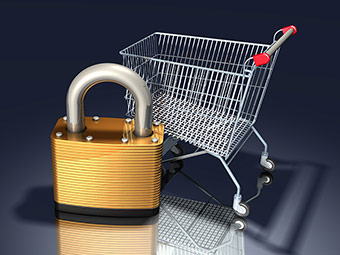 When unsure of the integrity of a particular online business, pay close attention to their privacy policy. A website with a privacy policy that is lacking or unclear should be avoided. Customers have a right to know how their personal information will be used, and reputable online companies are more than happy to provide this information to their patrons.
Take the time to verify contact information before making an online purchase from a store you don't know about. Reputable merchants should list a physical address as well as a telephone number and e-mail address. Call the telephone number provided to verify that it is a working number, and perform a quick online search of the company. More than likely, if others have had a bad experience with a particular company, you'll find details on a customer feedback site or forum.
Although we list coupon codes and discount promotions for hundreds and hundreds of different online stores, they all tend to be well-known and respected merchants in their respecitve fields with secure ordering and clear privacy policies. Most of them also have retail stores in addition to their Internet presense. This doesn't mean you can be lax about shopping, since even top merchants can have problems and we have no control over (and do not guarantee) any of the transactions you make with any of the sites we list on #1 Coupons. However, knowing we evaluated each merchant before listing them here can give you confidence that they are nice places to shop.
Online Payment Services
Use methods of payment that provide with fraud protection. There are a number of credit card companies and payment services that protect consumers through the Fair Credit Billing Act. Under this act, consumers are not held responsible for unauthorized transactions. In addition, many of these companies offer their clients special purchase benefits, return options, and supplementary warranties.
Paper Trails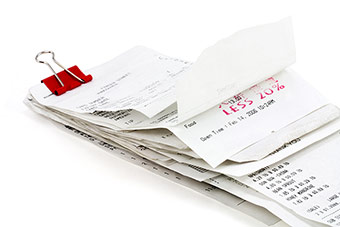 Even legitimate online stores can make honest mistakes. Always print receipts, contact information, confirmation numbers, and item descriptions. That way you'll have a record of the purchase as well as printed information to refer to if the item you receive isn't as described.
In addition, no matter what method of payment you choose, carefully go over the bill when it arrives. If there are any discrepancies, contact the online retailer immediately, and provide copies of the transaction upon request. If a satisfactory resolution isn't reached in a timely manner, contact the payment service or credit card company. If they provide fraud protection, they will kindly credit your account accordingly, and they will diligently work to resolve the issue with the online retailer.
Questionable E-mail and Pop-ups
E-mail and pop-up notices are one of the most prevalent methods of obtaining personal information for fraudulent purposes. Authentic looking e-mail or pop-up forms appear to come from legitimate online businesses when in fact they're from unscrupulous companies or individuals seeking to obtain personal information for dishonest purposes. It's easy to fall victim to online scams such as this, especially after recently doing business with a legitimate online retailer.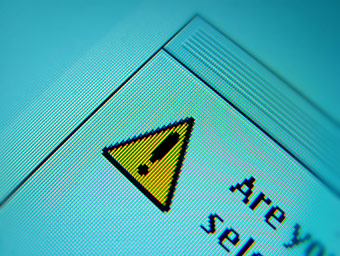 Don't allow yourself to become a victim of this online scam. A legitimate online retailer will never send e-mail or pop-up notices asking for personal information. Only provide personal information when you have initiated contact, and make sure the website is the actual site and not a copycat site. Enter the website address in your browser, or click on a valid link you've saved. Never click on links in questionable messages, and never respond.
Although most online businesses are reputable and sincere, watch for red flags, and remain vigilant. Use your intuition to protect yourself from becoming a victim of fraud. Whether shopping online or in standard retail stores, there will always be opportunists who will try to take away your hard-earned money. Protect yourself by protecting your personal information, no matter where you choose to shop.
More Shopping Tips: