Online Shopping Tips for Saving Money
Everyone wants to obtain the most value for his or her money, and everyone loves a bargain. Many people take the time to shop around to try and acquire the lowest possible prices on the items they want and need. Die-hard bargain hunters religiously clip coupons, monitor sale ads, and take the time to compare costs and options. Thrifty shoppers realize that saving a few dollars here and a few dollars there adds up quickly, and knowing how to find bargains can help you obtain more of what you want and need at a price you can afford.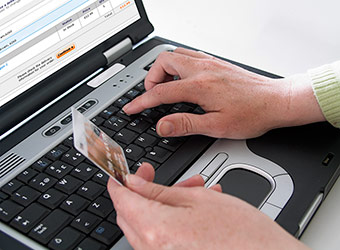 Unfortunately, there are still some who are missing out on all the great deals and bargains available online. Some people refuse to shop online because they are afraid that personal information will fall into the wrong hands. As long as a website offers encryption during checkout, you can be rest assured your personal information is safe and secure, and shopping online is just as safe and secure as shopping in retail stores.
The Benefits of Shopping Online
Although bargain hunting can help cut the cost of individual products and services, sorting through sale ads, clipping coupons, and traveling to various stores is time-consuming. Many people don't stop to consider the time and money they spend in order to save a few dollars. Stop to consider the time and expense of traveling from store to store as well as the time it takes to clip coupons and search through sale ads. All things considered, you might not be saving as much as you thought. There's a better way to find exactly what you want and need at the lowest possible prices.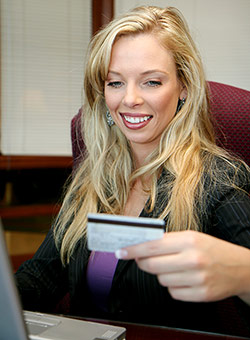 If you are connected to the Internet, you are linked to literally thousands of retailers all vying for your business. The Internet is the world's largest shopping mall, and if you can think of it, there's an online store that sells it. You can easily compare prices and options in the comfort of your own home. You won't waste vehicle fuel, and best of all, you won't waste valuable time.
Coupon Codes
Before buying anything online, always check for coupon codes or promotional codes. Most major retailers and many specialty stores offer extraordinary savings that can only be obtained after entering a specific code upon checkout. The code is usually a word or a combination of words or numbers that rewards shoppers with a special discount. Free shipping or certain percentages or amounts off the total price are just a few of the ways that coupon codes or promotional codes work to save money.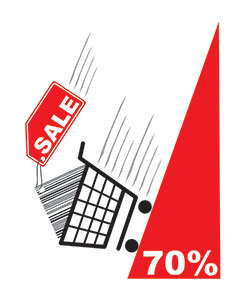 At any given time, there are literally hundreds of coupon codes waiting to be redeemed. In fact, this is the main service offered here on DailyeDeals. Before you shop online, always come here and search for discount codes for specific products, browse discounts in various categories, or check for promotion codes offered by your favorite online stores. It only takes a few minutes to compare the savings and offers as well as the options and prices. You'll be amazed by the extraordinary deals and offers that can be yours for the taking, all offered for free at 1-coupons.com.
Comparison Shopping
How many times have you tried to find a specific item and traveled from store to store and never found what you were looking for? Running from store to store is time consuming and costly. Not only is fuel expensive, but wear and tear on your vehicle must also be considered. In a nutshell, shopping in retail stores isn't as efficient or as lucrative as shopping online.
While shopping online, before making your final selection, compare the overall cost of the item with at least three online retailers. You'll usually find competitive prices, but the shipping cost and applicable sales tax must be factored in. You might find the item you want at a lower price, but if the shipping is higher, or if taxes are applied, the lower priced item might not be the bargain it first appeared to be. Do all of your homework to find the best values online. It's as easy as comparing the cost of items and factoring in any extra expenses and discounts to obtain the most for your hard-earned money.
In summary, you'll find that shopping online makes it much faster and easier to compare products and prices online, all without wasting time and fuel driving around town. In addition, coupon codes, such as those offered for free on this website, are the key to extra savings that can really add up. Visit this site each time you shop, and with just a couple minutes of browsing you may find a code that will instantly save you money on whatever you want to purchase.
More Shopping Tips: