Gift Ideas for Dogs
Don't exclude your dog from the festivities on Christmas, other holidays or their birthday.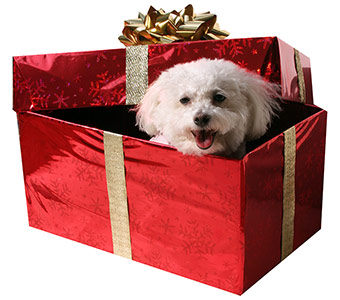 Include your four-legged family member in your Christmas celebration by giving him special holiday gifts that are sure to make his tail wag. Dogs love receiving Christmas gifts just as much as people do, and they long to be included. There are gifts to meet every preference and budget, so make each Christmas a merry one for your dog by providing him with gifts that show how much you care. You probably don't want your pet dog to miss out on their birthday or other occassions either, so these suggestions can also be used for bithdays and presents for other events.
Gift Baskets of Goodies
Dogs as well as people love receiving gift baskets filled with special gifts. Give your pampered pooch a basket that can be used for lounging or toy storage, and fill it with small gifts such as chew bones, grooming supplies, treats, and playthings. Your dog will know he is loved when he receives his very own gift basket full of Christmas goodies. His expression of happiness and excitement will be more than enough thanks.
Doggy Furniture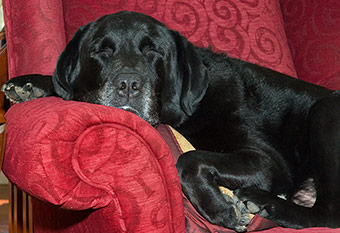 Dogs love lounging on furniture meant for people, and why wouldn't they? Cushions are far more comfortable than floors. Consider getting your four-legged family member his very own comfortable sofa or bed. If you haven't seen the most recent styles, take a look at the latest options. The items of comfort designed especially for dogs can be as trendy as they are comfortable, and they're available in prices to fit every budget.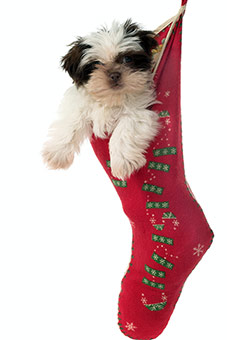 Crates and Cages
Crates and cages are handy for training and housebreaking puppies and dogs, and they're often necessary for travel. They're also great place to put the dog after coming in from the rain. Dogs accustomed to crates and cages don't consider them a form of punishment. They consider their cage or crate their private den, and they don't mind spending short amounts of time inside.
A new enclosure for a dog makes a wonderful gift for Christmas. Consider upgrading to a larger crate to give your dog a little more legroom. He'll appreciate his new den, and you'll take comfort in knowing your dog has more room to move around.
Collars and Leashes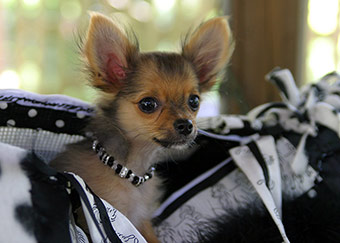 Collars and leashes are available in literally every color of the rainbow and every pattern imaginable. From sports logos to holiday patterns, there are collars and leashes that match the preference of every dog owner. There are sets made from leather, jeweled varieties, and many, many more. Dog owners can reflect their personal preference and style through the collars and leashes they put on their pets.
This Christmas, give your dog the gift of a new collar and leash, or consider buying more than one so you'll have a number of choices. Your special dog can never have too many collars and leashes. Choose a set for every day of the week, and walk your dog in style.
Grooming Supplies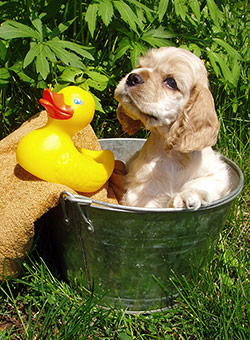 All dogs enjoy being pampered and groomed, and all dogs need regular baths to remain clean and fresh. Even dogs with short hair will benefit from an occasional brushing. They love the attention and the soothing massage provided by a soft bristle brush.
Give your dog a gift of grooming supplies this Christmas. Buy a plastic storage container complete with a lid, and fill it with shampoo and conditioner, brushes, combs, and any other helpful grooming item especially for your breed of dog. You'll be astounded by the wide variety of grooming supplies to choose from, and no matter the length of your dog's coat, there are fantastic supplies to meet his individual grooming needs this holiday season and all year long.
More Gift Ideas: