Mother's Day Gift Ideas
Mothers are a special and integral part of many families. Although gifts are always appreciated, Mother's Day is the best time to show mom some love and appreciation with a well-chosen gift or two.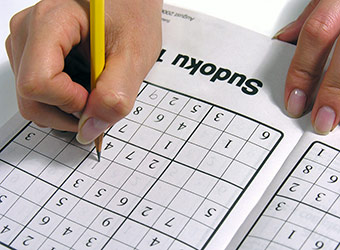 When selecting the perfect Mother's Day gift, attempt to select gifts that emphasize your mother's strengths and likes and not her weaknesses and dislikes. For example, if she has excellent math skills and loves puzzles, purchase a few books on soduko. If she has a tremendous vocabulary, purchase her a few crossword puzzle books. However, if she is both a terrible speller and despises math, avoid purchasing anything even remotely related to these items. Likewise, if she loves to paint, purchase her a new set of artist's paints. By paying extra attention to what she likes and where her strengths lie, you can choose an appropriate gift mom is sure to love.
Selecting a Mothers Day gift for mom can be a simple task. Simply think about what her favorite things to eat are, what her hobbies are, and what her tastes in clothing are. Consider what she did throughout her life—as a child, a teenager, a young adult, and as a parent. Draw ideas from her cultural and childhood background. Think about what she discusses when she talks about her past—what she mentions most frequently.
Even though a gift that you might purchase is something that you really like, it should be something that mom will really like. Even if it is presented with good intentions and given with a smile, it isn't always received with a smile and a twinkle in the eye. Making mom smile is the real purpose of the gift, so, the gift should be something that will make your mother smile in appreciation of just how much you appreciate her.
The Typical Gifts for Mom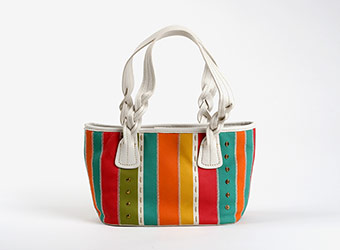 Hats - This is actually a nice gift for the woman who likes to wear different hats. Perhaps your mother likes a different hat for every day of the week, every coat, or just for the sheer variety.
Handkerchiefs - These are nice to replace with fresh ones every few years or so, simply because they have so many available colors and patterns.
Wallets and Coin Purses - A new wallet or coin purse is always a pleasant surprise. These items take a real beating. Plus, since they are strictly functional items, women don't always replace them as frequently as they could.
Handbags - Women change their handbags about as frequently as they change their shoes. One can never have too many handbags, especially since so many styles, sizes, and colors are available.
Socks - Socks, slipper socks, designer hose, and fuzzy socks are good ideas. Women enjoy soft, colorful socks and this gift should be a big hit.
Sweaters - When deciding to purchase a sweater for a mother's day gift, select one that will receive more than a one-time use. Try and choose one that is lightweight since summer is just around the corner, one that mom can wear to work, or one in your mother's favorite color.
Gifts That Make Life Easier For Mom Every Day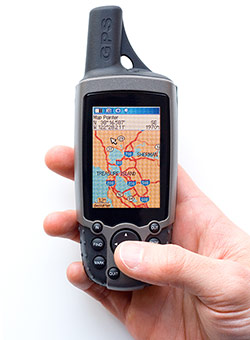 Rechargeable Dust Buster - Imagine how much time can be saved by mom if she does not need to look for batteries, but can simply remove her dust buster from the outlet, clean up, and then go on her merry way.
Cleaning Caddy - Simplify life by providing a new set of the latest cleaning products and tools for your mother. Cleaning caddies are available in various motifs, colors, and sizes. It may not be the most exciting option, but as part of several smaller gift ideas, it can be quite appreciated.
Maps, Map Program, or GPS - If mom is geographically challenged, then purchasing a fold-up map for mom to keep in the car is a great idea. However, you can also try purchasing one of the map programs or a GPS that are available to put a smile on mom's face (and a bigger hole in your wallet).
The Themed Gift Idea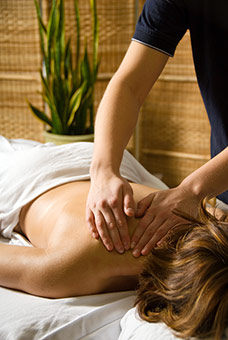 Baking - Bakers never seem to have enough pans, measuring spoons, or cookbooks. Avoid replacing mom's favorites, unless she has mentioned wanting something new. Instead, purchase a medley of baking supplies, such as new sizes, new styles, and the like.
Computer - Gift certificates to a popular store that carries computer software and equipment is another excellent choice. Plus, you can pick up a game or program ahead of time and include a gift card of lower value.
Spa Delight - Purchase mom a day at the spa or even a weekend stay. Mothers don't always make the time to pamper themselves, so their children should do it for them.
Travel - Pick up several videos from the local video store, a few brochures from a travel agency, or a few colorful travel books. If money is no object, include an IOU for a weekend stay for a destination of her choice.
Sports - If she's interested in sports, purchase season tickets for her favorite sports team. Another idea is to purchase tickets for the whole family to attend a game on a night that you know she will be available.
The Unique Gift Idea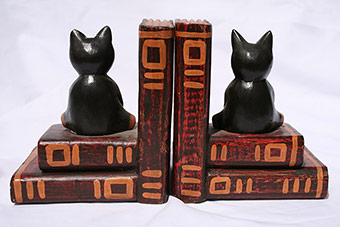 The Basket - This unique gift is not actually supposed to be a basket. You can use anything that seems appropriate—a tote bag, a plastic storage bin, a new oversized handbag, a wicker basket, a roasting pan, and even a new bucket. Collect several different and unique items that are related, and which mom will be able use. Put them all together in the container that you have chosen. Take the time to actually think about her gift so that it shows the caring and love that you put into it. Color coordinate it if possible.
Theme Ideas - Bookends, bookmarks, books, and gift certificates to a bookstore; stylish pen set, journal, diary, day planner, sentimental key chain, wallet with cash inside, and mini-flashlight; magazine subscription for gardening or cooking and appropriate tools of the trade: and movie tickets, boxes of her favorite candy, and gift certificates to the theater's snack bar make excellent themed gift ideas for the mother in your life.
The Truly Sentimental Gift Idea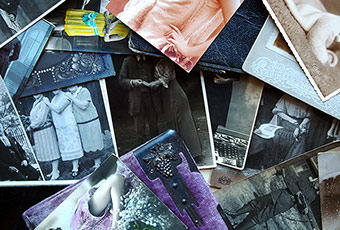 Jewelry - Purchase a birthstone ring or bracelet. You can select your mother's birthstone or use the birthstones from each of her children.
Photograph Album - Create a photo album just for mom. Select one that is colorful in appearance or has a theme unique to mom.
Collage - Create an individual memory collage and use pictures from each year. Select ones from previous mother's days. Create an entire photo album of collages in which each page is a different year.
Handcrafted Item - Craft something special for mom that she can use. Knit a scarf, crochet placemats and doilies, embroider handkerchiefs, or crochet a blanket with a pattern and color combination that she will appreciate.
The Desperate Gift of Last Resort
Money - Time is short, the ideas are simply not flowing, or mom needs nothing that you can think of—a gift of money is not only appropriate, but also, necessary. Be super creative. Give mom a gift of dollar bills that add up to her age. Purchase an uncirculated coin set for her birth year or the current year to give as a special gift. Don't write a check, since that is just too impersonal.
Gift Certificates - Another option when you are out of time and ideas is gift certificates. You can choose them for her favorite restaurant, department store, clothing store, or other place she enjoys. To make it really special, try choosing one for a store or restaurant that she really admires, but rarely goes to because it is "too extravagant." This way, when she uses the gift certificate will be a memorable occasion.
Every year for many of us run out to buy a mother's day gift. Typically, we stress and fret over the perfect gift. Relax and take a breath. It's easier than you think.
More Gift Ideas: