Great Gifts for High School or College Grads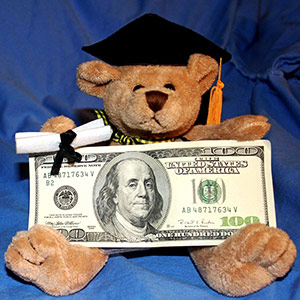 Graduation is an important time in any young person's life; a true stepping-stone from the realm of childhood and out into the real world, it's a very memorable moment for parents and students alike. When graduation ceremonies and parties are sure to keep you hopping, it may be difficult to get out and shop around for the perfect gift. Fortunately, the internet provides us with a quick way to find just what we're looking for. Need some great gift ideas for the grad? Here's 10 suggestions that can easily be found and purchased on the internet:
A Celebration Travel Tour
If you're looking for a big gift that's sure to surprise, why not try booking an online vacation for your graduate? While such things used to be incredibly expensive, online travel agencies now make travel affordable. What better way to say congratulations and offer a pat on the back than a well-earned trip?
Cell Phone and Paid Plan
Want your teen to stay in touch when they go off to college? A cellular phone and wireless plan is a great graduation gift that is sure to be put to use in the future. Ideal to have in the event of an emergency, as well as a way to call home whenever they're lonely, cell phones can be compared and purchased online. Select a calling plan customized to fit your graduate's calling needs with either long distance calling plans or pre-paid minutes.
They Always Need Clothes
It's true. And what better way to start them off than with a gift card to their favorite store? Gift cards can be purchased online and are usually good for any store in the chain throughout the country. So, even if your child moves from Maine and goes all the way over to California to go to college, you can breathe a little easier, knowing they have new duds to do it in.
Frame the Perfect Moment
One thing that your graduate is always going to treasure is that last goofy picture of themselves and all their friends, posing in their cap and gown. Everyone snaps a lot of pictures at graduation and this is your chance to capture a moment that will always be dear in your grad's memories. Picture frames can be purchased online in a wide variety of sizes, styles and colors, allowing you to customize that crazy shot to fit your grad. Engraving services can help to immortalize the moment by adding the date of graduation, your grad's name, or even a popular saying of the day. It's a gift that your graduate is sure to look back on fondly, time and time again.
A Laptop Computer
Computers have become an essential part of almost every college student's education, and even high-schoolers cannot do without one. Extremely portable and handy for working on reports and term papers, laptops can now not only be purchased online, but can also be built to the customer's specifications. This makes them an ideal gift for any graduate, whether they're getting ready to go to college or begin their new career.
Computer Software
Regardless of what field your graduate intends to go into, chances are that there is computer software out there that is going to help make their lives much easier. Whether it's the latest digital art technology, a computerized encyclopedia, or a pre-paid subscription for top-notch virus protection, computer goodies always make great gifts and can easily be purchased online.
Personalized Graduation Items
These are always popular gifts for grads, especially if they are something useful, as well as memorable. Easily purchased online, one can get their graduate a special gift such as a personalized throw that they can wrap up in as they study, embroidered pillows or jewelry are a favorite with many girls, while the boys may enjoy something like a lucky silver coin that reminds them of their friends back at home. An especially helpful gift with a very unique personal twist is purchasing a resume package for your graduate, giving them professional quality for when they go to apply for that first big job.
Bath Care and Personal Items
Whether you choose a nice set of monogrammed towels, a basket of bath products, or some of your grad's favorite scented soaps, personal toiletries and bath care items are easily found on the internet. Creative, useful, and inexpensive, these are items that all grads will need, whether they are moving on to college, or out into the workforce.
Keep Your College Student From Starving
Food is another popular new trend in gift-giving. Whether you choose a celebratory assortment of cheeses to snack on, gift certificates for your grad's favorite restaurant, or a gift card for an online grocery, this is another useful and often overlooked gift idea that your graduate is sure to appreciate. Want to give it a personalized touch? Try something like an assortment of gourmet coffee beans in a personalized graduation mug for a great gift.
The Most Useful Gift
Perhaps the most useful gift that you can give a graduate is a little green to buy themselves something special. While it was once common to snail mail graduation gratuities, more and more people are turning to online money transfers and direct deposit programs to give their grads a congratulation gift they'll enjoy. In many cases, this is cheaper and much faster than going down to your bank and doing it the old fashioned way.
Regardless of what kind of gift you'd like to give, chances are that you can find it on the internet. From bath and beauty to the latest hi-tech equipment, the internet provides quick and easy online shopping, with a variety of payment options. Be sure to get that perfect gift for your grad - the largest selection is right here at your fingertips.
More Gift Ideas: