Gift Ideas for Teachers
Finding a great gift for your child's teacher can sometimes be challenging, whether it is for Christmas, Teacher's Day, their birthday, or some other event.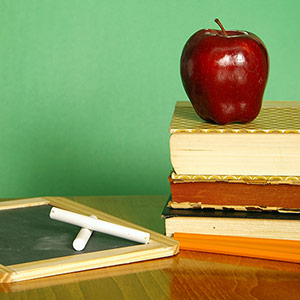 Although this individual is an important part of your child's life, frequently parents don't really know much about the teacher's likes and dislikes. Often, it is tempting to go the safe route and pick up something impersonal and generic for the teacher. Normally, these gifts are relatively inexpensive, which further complicates the matter. But, with a little thought and creativity, you can give a thoughtful, inexpensive gift that will not only please the teacher but also be useful. Here are some ideas.
Something from the Kitchen
Most teachers also have families, and face the same stress in juggling work, home, and family that the rest of us do. What better way to say thank you than to give a gift that the teacher can take home and share with his or her family? You could prepare a pan of your favorite casserole, freeze it, and then wrap it in colorful foil complete with a bow for your child to take to school. Or put together a storage bag of cut up vegetables and include a recipe for your favorite crock pot meal. Use a gift bag to wrap this and include some little jars of the spices needed for the recipe. All the teacher has to do is add the meat or chicken, and the meal will be ready to eat.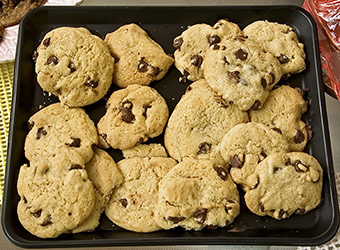 Baked goods are always appreciated, or you might want to prepare a mix of the ingredients for your favorite cookie recipe. Include the recipe on a pretty card, and the teacher can bake the cookies at home. You could also put together a mix for hot chocolate or mulled cider. Mixes are easily transported, and there is no danger that the food might spoil.
A Gift of Greenery
Plants are a great gift for teachers and there are many variations on this theme. In the spring, put together a hanging basket by picking up a flat of flowers and planting them in a container. You can also root cuttings from several of your houseplants, and then create a nice assorted plant garden for the teacher. Let your child help with this project, and he or she will feel much more invested in the gift.
For the holidays, create an arrangement of greens and an artificial poinsettia in an inexpensive vase wrapped in ribbon. Your child can decorate the vase and the teacher can keep the arrangement in the classroom to add to the holiday spirit. Or, you could make a wreath using a Styrofoam base and inserting greens or even fragrant eucalyptus. Decorate this with some bows and you will have a unique gift for the teacher.
Gift Baskets
Dollar stores are a great source of inexpensive items that can be used to make up a nice gift basket. Pick up an assortment of kitchen tools and arrange them in a basket using a dishtowel as the base. Add a couple of matching potholders and you have a decorative item that is also useful. Or, make up a basket of bath items including shower gel, bath oils and beads, a pretty scrubber, soaps, and a couple of little candles. The dollar store may even have office supplies such as notepaper, pens, notepads, markers and other items that the teacher can use in the classroom. Pick a theme and let your child look for items to fill the basket.
Group Gifts
If you are friends with other parents in the class, consider putting your money together and getting a gift certificate to the mall, a nice restaurant, or even a day spa where the teacher can be pampered. Or, how about a manicure or pedicure at a local salon. Think pampering, and you can't go wrong.
You can also buy tickets to a movie, local theatre, or even a special event that is coming to your area. After a full week of dealing with a classroom full of children, most teachers will appreciate an evening out! You might even throw in a voucher for free babysitting!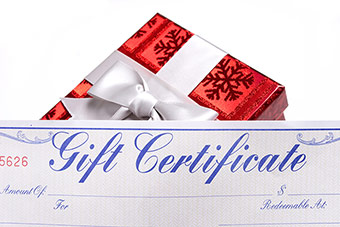 Media Items
A book is always a good gift as long as it is on a subject in which the teacher is interested. The same thing goes for CDs or movies. It is a good idea to try to get some kind of an idea from the teacher as to his or her taste in music or film. Otherwise, a gift certificate for a book or music store is perfect. Consider a magazine subscription in an area of interest to the teacher, and have it sent to the school so that he or she can enjoy it over coffee or at lunch.
Clothing, Jewelry, and Accessories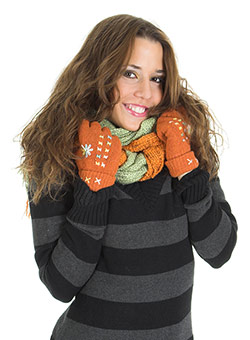 Avoid buying anything very personal, and stay away from cutesy holiday pins or anything with an apple on it! You might consider a scarf or a nice pair of winter gloves for a winter gift. For spring and summer, a nice crocheted shawl in a neutral color can be a great gift. If the teacher has a charm bracelet, charms are a great addition. Be careful about things like wallets, belts, or earrings. These are normally something about which people have very strong likes and dislikes, and it is better to go in a different direction than to buy something that the teacher will simply not use.
Here are some "don'ts." Most teachers have enough cutesy coffee mugs to last their entire lives, and really don't need any more. Always think how you would react if someone gave this gift to you and act accordingly. If you give something that you yourself would love, you can't go wrong!
More Gift Ideas: